Ebooks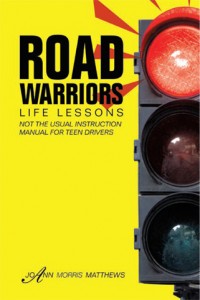 Road Warriors – Life Lessons is an inspiration. It is based on personal knowledge of experiences learned in driving lessons taught the author by her father.
Power dominates the driver of a vehicle as he takes the vehicle out onto an open road. The sense of command and control equally affects males and females.
Maneuvering a vehicle skillfully is not a child's experience to be taken lightly. There are lessons gleaned from the narrator of this book of real-life ventures. Schoolinstructed driver's education courses combined with parental supervision mold preteen and teen lessons.
This book demonstrates safety and guidance through actions bent toward humor and realism. Driving is a privilege offered during teen years. That privilege comes with responsibility to be viewed seriously by all drivers.
The humor illustrated in the storyline is easily adaptable to the readers' everyday life involving the world of driving a vehicle. It is much easier to grin or laugh at another person's errors or mishaps than own them. Better to experience through third-party humor than actually feel the effects of any of the book's scenarios.
Driving defensively is an art. Safety first does not mean much until driving students think of that safety in terms of his life and the lives of others on the road. One Life Lesson — "Remember sheet metal can be replaced; body parts are not easily repaired. Vehicles roll off an assembly line, not your body."
We encounter so many experiences up close and personal when learning to drive a vehicle. Let those experiences be due to safe, defensive driving techniques.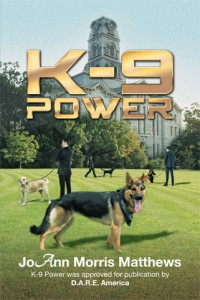 This book is written to emphasize ways law enforcement K-9 use and awareness of drugs impacts our way of life. Drug awareness is vital to stop destruction of lives in meaningless ways. We must provide positive direction for those who have taken a wrong turn to drug abuse. Whether in the economically poorest or wealthiest of communities, dealing with issues involving illegal drugs, is to be taken seriously. The bigger the issues, the wider the net needed to stop and/or hinder drug trade, use, and abuse. Just saying "No" is not always enough. Reality check show illegal substance abuse and use exists in our own schools and communities. Knowledge and Awareness is key to fighting distribution, sales and use of drugs. "No to drugs" requires additional support through positive reinforcement.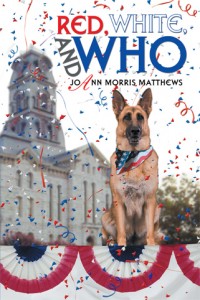 RED, WHITE & WHO is situated in Granbury, Texas. Granbury boasts being in the top four in national 4th of July fireworks presentations. There are more than 200 shots fired from explosives to light up skies in Central Texas. Granbury is 35 miles south of Fort Worth, Texas.
Growing up in Small Town, U.S.A. has advantages for younger and older generations. Participating in recurring activities throughout the year is fun, educational, and teaches young adults to cooperate with adult citizens in town to continue traditions.
A Note to Reader at the beginning of the book is a synopsis of local history and "unsolved mysteries" in Granbury.
The story centers around three pre-teen boys working to decorate prized bicycles for the upcoming 4th of July Parade. Days before the parade, bikes disappear.
The boys band together to recover missing property. Hoping the thief is still in town, they also hope not to meet him face-to-face. The line of communication required among the boys, local authorities, and citizens is key to solving this mystery. For these young adults, dealing with diverse ages has not been necessary except in small groups.
Uncovering clues proves difficult, particularly when they start their search with no clues. Red herring clues are sprinkled through the pages, making their job challenging.
Recovery of prized possessions is an accomplishment. Life experiences learned through the process are meaningful and invaluable.
Patriotic stories peak curiosity of young adults. Productive, cooperative citizens in a community rise from young adults introduced to good social and community values.
In America, many people who would otherwise be without assistance can exist because of American volunteers. The U.S.A. proudly waves Red, White & Blue colors in honor of our active and in-active military, fallen soldiers, organizations, and people who mold the great nation we know and love…the reason we are known as the United States of America.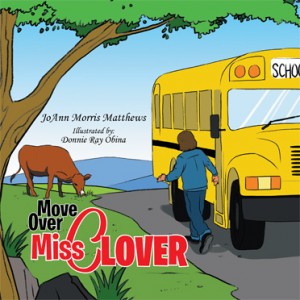 A large brown cow riding on a school bus? That's just goofy. Move Over Miss Clover tells of an overzealous brown cow sitting with school children on a bus. The presence of the cow makes for a fun ride to school. The students name the cow Clover. Worries the new passenger would scare the students were for naught. The bus driver's worries turn to fun as the children laugh and sing a song especially for Clover. Instead of talking on the bus ride, they join in song and laughter. Young people are attracted to animals – large brown cows, included. The catchy, short song included in the storyline will resonate for young readers long after the book is closed. Chances are most cows they see after this read will remind them of Clover. It is fun to talk to an animal and have that animal respond. Try it sometime.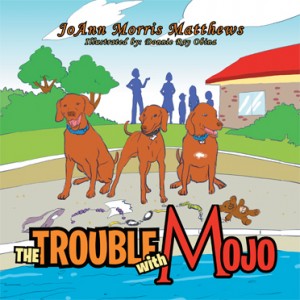 A NOTE TO THE READER The Vizsla is a dog breed originating in Hungary. By nature, these dogs are sporting and loyal companions. They are the smallest of the all-round pointer-retriever breeds. The medium size of this dog is an appealing characteristic. The dogs are burnt orange brown in color. They are not a bulky-built animal. These dogs tend to be proud, stately animals. Vizslas by nature are gentle and make good family dogs. Vizslas have an excellent nose due to a hunting background. They tend to possess outstanding trainability. They are lively, gentle mannered, demonstrably affectionate, and sensitive. They are also fearless and possess a well-developed protective instinct. Once in awhile, along comes a Mojo.
For author signings, please contact the author directly at jamatthewstx@gmail.com