ABOUT THE BOOKS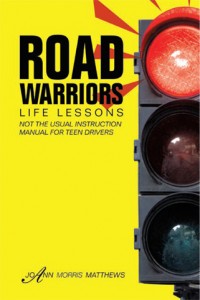 Road Warriors – Life Lessons is an inspiration. It is based on personal knowledge of experiences learned in driving lessons taught the author by her father.
There is power that dominates the driver of a vehicle as he takes the vehicle out onto an open road. The sense of command and control equally affects males and females.
Maneuvering a vehicle skillfully is not a child's experience to be taken lightly. There are lessons gleaned from the narrator of this book of real-life ventures. Driver's education courses combined with parental supervision mold pre-teen and teen lessons.
This book demonstrates safety and guidance through actions bent toward humor and realism. In fact, driving is a privilege offered during teen years. Driving comes with responsibility to viewed seriously by all drivers.
The humor illustrated in the storyline is easily adaptable to readers' everyday life involving the world of driving a vehicle. It is much easier to grin or laugh at another person's errors or mishaps than own them. Better to experience through third-party humor than actually feel the effects of any of the book's scenarios.
Driving defensively is an art. Safety first does not mean much until driving students think of that safety in terms of his life and the lives of others on the road. One Life Lesson — "Remember sheet metal can be replaced; body parts are not easily repaired. Vehicles roll off an assembly line, not your body."
We encounter so many experiences up close and personal when learning to drive a vehicle. Let those experiences be due to safe, defensive driving techniques.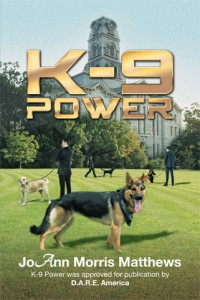 Illegal drugs affect the lives, health and relationships of many people. Author JoAnn Morris Matthews joins the crusade against illegal drugs with the release of her new book, K-9 POWER.
K-9 POWER is the second book in a series of books situated in Granbury, Texas.  K-9 Power  focuses on trained dogs who risk their lives to make the world a safer place to live. Here, Matthews not only pays tribute to the unceasing devotion of K-9 dogs and their handlers, she encourages readers to be proactive in the fight against illegal drugs. She tells the story of a class of 10th graders who, with the help of K-9 handlers and dogs, get involved in contributing to the welfare of their community.
"Whether in the economically poorest or wealthiest of communities, issues involving illegal drugs must be taken seriously," says Matthews, "The bigger the issue the wider the net is needed to stop the drug trade… Knowledge and Awareness is key to fighting distribution, sales and use of drugs."
K-9 POWER discusses some of today's most pressing issues in a manner that is easy to digest even for young readers.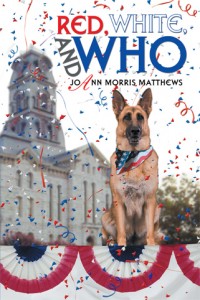 The much anticipated 4th of July Parade in Granbury, Texas is just around the corner. A group of young and dedicated boys actively participate in the preparations, decorating prized bicycles for the upcoming parade.
All pre-parade preps are perfect! Until the bikes mysteriously disappear just days before the parade…
Follow a group of boys who embark on a bike-hunt to help hold a successful celebration of a special day for America in JoAnn Morris Matthews' novel, titled— Red, White, and Who.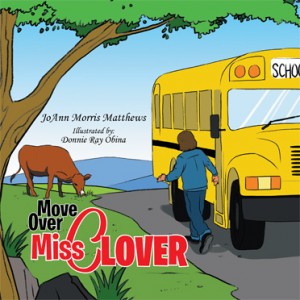 A large brown cow riding on a school bus? That's just goofy. Move Over Miss Clover tells of an overzealous brown cow sitting with school children on a bus. The presence of the cow makes for a fun ride to school. The students name the cow Clover. Worries the new passenger would scare the students were for naught.
The bus driver's worries turn to fun as the children laugh and sing a song especially for Clover. Instead of talking on the bus ride, they join in song and laughter. Young people are attracted to animals – large brown cows, included. The catchy, short song included in the storyline will resonate for young readers long after the book is closed. Chances are most cows they see after this read will remind them of Clover. It is fun to talk to an animal and have that animal respond. Try it sometime.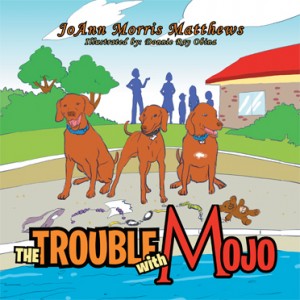 A fascinating tale about dogs and their owners, The Trouble with Mojo is written for pet owners who experience challenges in raising pets. It shows how Mojo's owners tried to weigh their options in keeping him, and accepting his bad traits and behaviors in the end. Their diligence in training him may pay off. But they have to work for it. It is fun, light reading for those people who keep and love their pets as family members.
The Trouble with Mojo is an entertaining and lively picture book. It will captivate the attention of children and adults alike who are passionate about pets and love a good story to brighten their day.
For author signings, please contact the author directly at jamatthewstx@gmail.com